Home
Old News
Contact
Other
About me
Advertising
Links
Other


This site is best viewed in 1024x768x16bit or better w/Netscape Communicator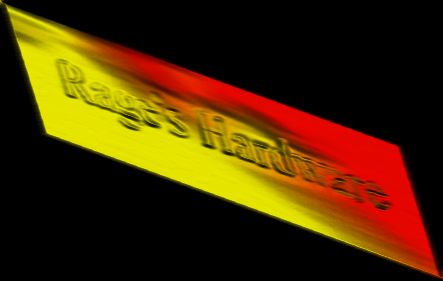 Click here for links to more Computers and Software sites!
NOTE: Scroll down to see the latest News.
THE SITE HAS MOVED!
http://www.hypermart.net/rageshardware/
Joke of the Day -
notice:
The following joke can be considered racist or ethnic , discretion is advised , though I seriously doubt it is offensive.
**Click here**
Got a good Joke? Email me!

Click here for advertising information , or e-mail Ragemage@home.com
BREAKING NEWS
Flaw in ALL x86?

I received an e-mail today (2/7/98) regarding a 'flaw' which exists in all x86 processors. I have not verified this information yet , however , clck here for an indepth analysts.


Cable Modem has competition?

It seems as if xDSL may be of some competition to cable modems , though I personally doubt it :) (Pc-magazine)



The Greatest Game reviews and more....

Check out The Gamers Guide for the coolest game reviews! Jedi Knight , WC Prophecy and more!
NEWS - Sunday , Feb. 8th , 1998
THIS SITE HAS MOVED to http://www.hypermart.net/rageshardware/
STILL no luck with the Outlaw 3D. Im working on it...
THE SITE HAS MOVED! I hope you like the new domain! (Dont forget to bookmark this page! , note: the site will still be on tripod for a while. Also , you can visit my site at
rageshardware.hypermart.net if you prefer (may not be up yet)
Click here and add this banner to your page! Earn 10% commission!!
Millions of TradeBanners Served!
Submit your URL for free! Click the banner above!
Visit NetRadio
Listen to the radio while surfing the internet! Check out NetRadio!
Targeted Ad Placement By NarrowCast Media... Get Noticed!